MediPro Direct
For Companies and Practices
MediPro Direct delivers innovative specimen collection solutions to help you expand your reach, reduce oversight, and exceed patient/customer expectations.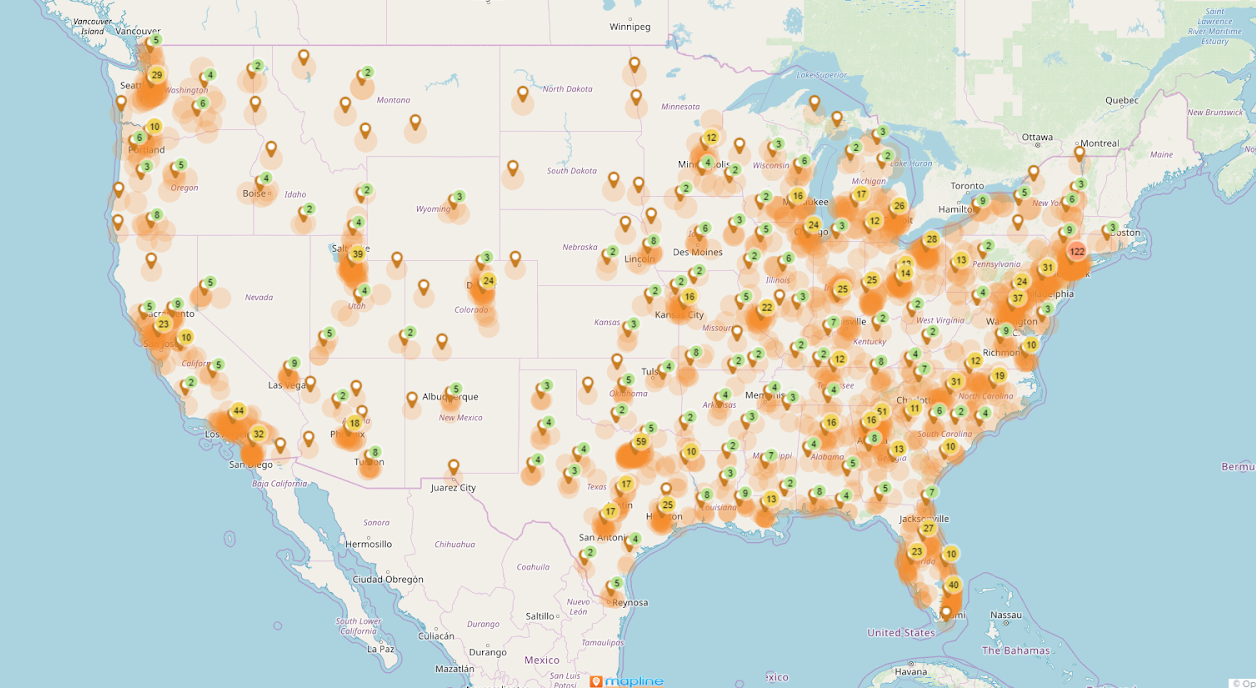 Expand Your Reach with our national Tier1 Network.
The MediPro Direct Tier1 Network is made up of the top 20% of mobile medical professionals, nationwide, and covers all major metropolitan and most outlying areas in all 50 US states. No more need to manage a network of smaller providers, which means your team can focus on what they do best.
Reduce Oversight with our advanced Case Management Portal and Examiner App
With the MediPro Direct Premier Case Management system, your team has 24/7 access to ordering, scheduling, feedback, and reporting for all your collections from one, secure website. In addition, the MediPro Direct examiner app provides step by step instructions in the field for each draw, along with pictures of tubes, paperwork scans, and any other required information to ensure the collection is done right the first time.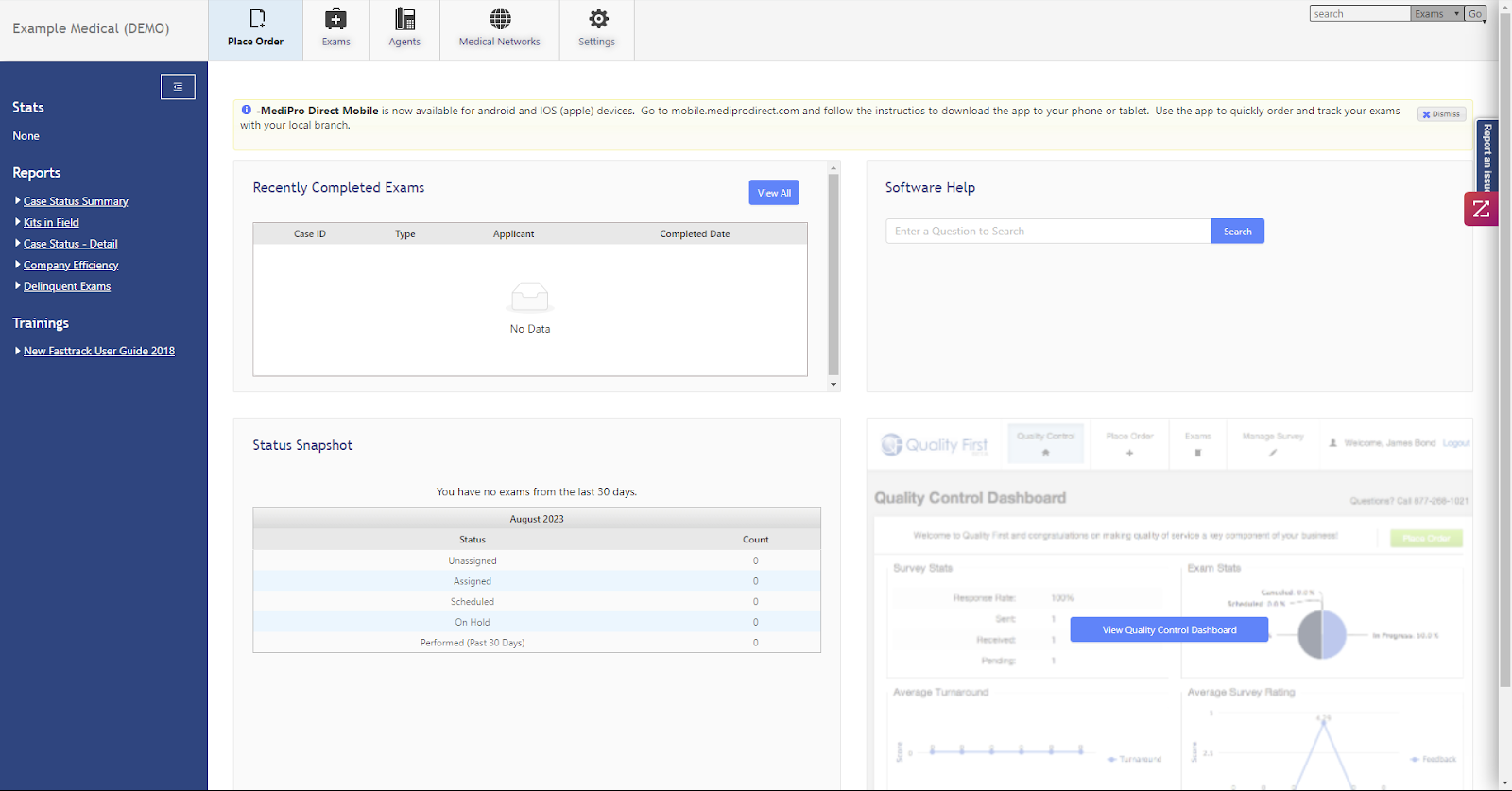 Exceed Patient Expectations with Quality First
The most important experience is the patient experience. MediPro Direct follows each appointment with a qualitative survey asking questions such as, "Did the provider show up on time", "Were they dressed appropriately", "Did they treat me with respect", etc. These responses are tracked to provide a Quality First rating on each provider, ultimately defining the providers operating in our Tier1 Network. The result, is a one-of-a-kind feedback to performance loop that ensures our providers are as good with people, as they are with needles.
Frequently Asked Questions
Who would utilize this service?
MediPro Direct's mobile specimen collection services are for any company or organization looking to reduce its workload related to specimen collections by working with a single, national network. We currently work with some of the largest companies in the world, including international life and health insurance companies, clinical trial groups, wellness groups, specialty labs, professional sports teams, health and wellness clinics, wellness event coordinators, research groups, and many others.
Do you collect samples other than blood?
Yes, our providers can collect any type of sample including hair, blood, skin, fingernails, etc. We also offer vitals such as height, weight, blood pressure, and pulse, as well as resting EKG and more advanced clinical services.
How is the service priced?
Pricing is based on service complexity, for example if blood needs to be centrifuged, aliquoted, pipetted, and packaged, and time at appointment, as well as appointment location.